Solving your complex challenges with simple solutions
New Day Advisory automates your financial management and accounting
Our principals have been serving client needs for over 35 years by providing accounting, tax, payroll and consulting services to clients representing a wide variety of industries. Whether your company is a startup, well established, properly funded, or you are building a growth model, we can service all your business management needs. New Day Advisory by Venture Financial Group will help you reach your business goals.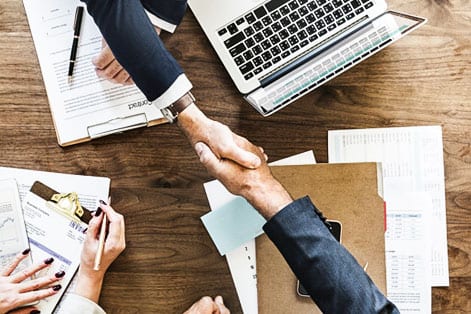 Our clients range from early stage to mature in their life cycle.
New Day Advisory scales to meet your growth
While engaging with a new client, we expect them to interview us, and recognize one size doesn't fit all. We desire a great working synergy, so we can deliver in a manner that exceeds our client's expectation.
As your business evolves, we can easily adapt our services to match the unique needs of your business—now and into the future.
A Few of our Outstanding Clients












Have a question? Need a solution?
We're here to assist with your tax, bookkeeping and financial management.
Our Single
Focus
is your Business
Our Financial Solutions Work for You
We also assist with capital raise, bank loan preparation, and tax planning prior to mergers and acquisitions.
Our applications adapt to your existing business infrastructure and provide complete integration with other aspects of your business, giving you the freedom to choose and deploy the best applications for each of your departments.
Our focus is providing you with amazing financial management and accounting applications. 
Tax Services
To keep pace in a fast-changing world we utilize the next evolution of online software, that's empowered to work together with speed and flexibility.

Payroll Services
We automate and simplify your payroll, benefits, and HR, all while providing expert support. You and your employees will get the peace of mind you need to work effectively.

Tech Platform
We've carefully researched and compared the best technology products available to help your business thrive and continue growing.